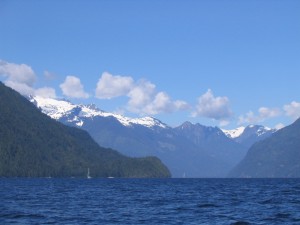 The purpose of SIYC is to provide activities associated with local and blue water sailboat cruising. We create a forum for the exchange of information relating to these activities and provide feedback from and to members via monthly meetings and newsletter. This is a not-for-profit organization. Applicants must own or be constructing a cruising sailboat to be eligible for membership.
New membership applications can be submitted the Membership chairperson at any regularly scheduled SIYC meeting.
The SIYC meets monthly, except during July and August, on the first Friday of the month at the Sauvie Island School.
There is an initiation fee of $50.00 to be paid on or before the night of initiation. Payment will be made to the Membership chairperson.
Annual dues are $50.00 and includes up to two members per boat. Payment will be made to the Membership chairperson on or before the night of initiation. Membership taken out between the October meeting and the March meeting will be prorated to one-half (1/2) of the standard fee for that year. Children under twenty-one (21) years old of members are included at no extra charge. Additional members from the same boat will be assessed according to the current fee schedule.
Applicants must attend four (4) club functions of which two must be meetings before their application will be submitted for approval to the Executive Board. Completed application forms must be turned in to the Membership chairperson by the second function and all four functions must be completed within one year from the date the application form is turned in.
Applicants need to sign the guest log book at each meeting attended until induction. This is our means of verifying attendance should a question arise. At a club cruise, please make your presence known.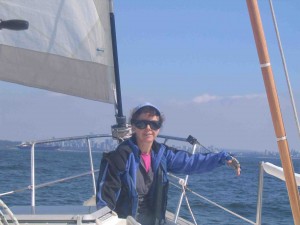 Applicants will have a boat visitation by a Membership committee representative and at least one (1) other person. This is to ensure that there really is a boat and that the applicants are persons who believe in leaving a clean wake and will prove to be an asset to the organization.
After successfully meeting club requirements, prospective applicants must be approved by a majority vote of the Executive Board before acceptance into the club ranks.
Following approval by the Executive Board, prospective applicants will be notified of acceptance and scheduled to be inducted at a future general meeting. Annual dues are payable at the first regular meeting in April of any year. Dues are delinquent if not paid by May first, and if not paid by June first, members are subject to removal from the membership by the officers.
SIYC members are encouraged to attend monthly meetings, participate in scheduled cruising activities, suggest program topics, and contribute to the continued success and vitality of the Yacht Club by volunteering to hold an office or assist with any of the many committee efforts.
We Wish You Fair Winds and Following Seas
Each SIYC membership is for a sailboat whether it is owned by one person, a couple, or some other form of partnership. Total membership is limited to no more than 100 boats. Each person gets one vote at meetings. The group is casual and has no clubhouse, docks or property, keeping the annual membership fee to an affordable $50 per boat. In addition to the educational and social experience, Club membership provides benefits ranging from a monthly newsletter to reciprocal mooring privileges at other yacht clubs.
The requirements that "applicants must be sponsored by two or more members from different boats" can be waived if the candidate attends 4 club meetings.
Application for Membership-page 1
Application For Membership-page 2
Application For Membership-page 3
Sauvie Island Yacht Club             
PO Box 2524 Portland, OR 97208-2524 email: 
siycportland@hotmail.com